Musical background: Graduated from a formal 7 years music school specializing in violin. Learned guitar on my own and went on to play electric guitar, bass and violin in various groups during my school years. About two years ago started dabbling in jazz guitar. Last year completed building a small recording studio which was used to record all the tracks of my CD "The Candle" (5/2001).

Composers and musicians I like: They are too numerous to mention but here are some- Bach, Albinoni, Jaques Lussier, Al DiMeola, The Beatles, James Taylor, Eric Clapton, Sting, Mashina Vremeni, Okudjava, Nikitini, Landsberg.
Literary environment: Grew up in a home, where literature and poetry were very much a part of a daily life. Mom, used to read me Pushkin, Tyutchev, Fet and others by the candlelight. Dad, an author in his own right of novels (Registrator), plays (Estakada nad Ovragom) and short stories (Sarrah i Petushok, Kvadrat, etc.), would read us Checkov, Platonov, Vampilov as well as his own stories.
Miscellaneous information: Born in Moscow, studied engineering at MIIT, MICI, New York Polytechnic University. In addition to music interested in oil painting, sculpture, poetry (read several of my poems at www.poetry.com under Paul Berman), foreign languages, philosophy, history, politics.

My favorite guitar - Ovation Balladeer S8614: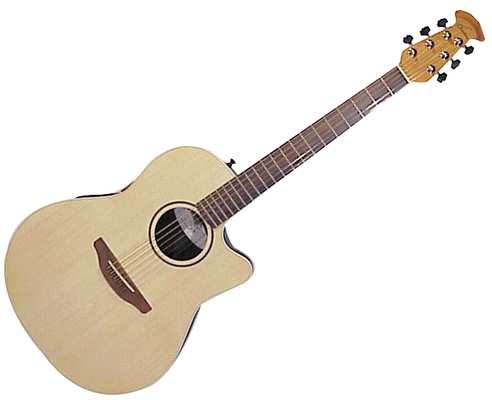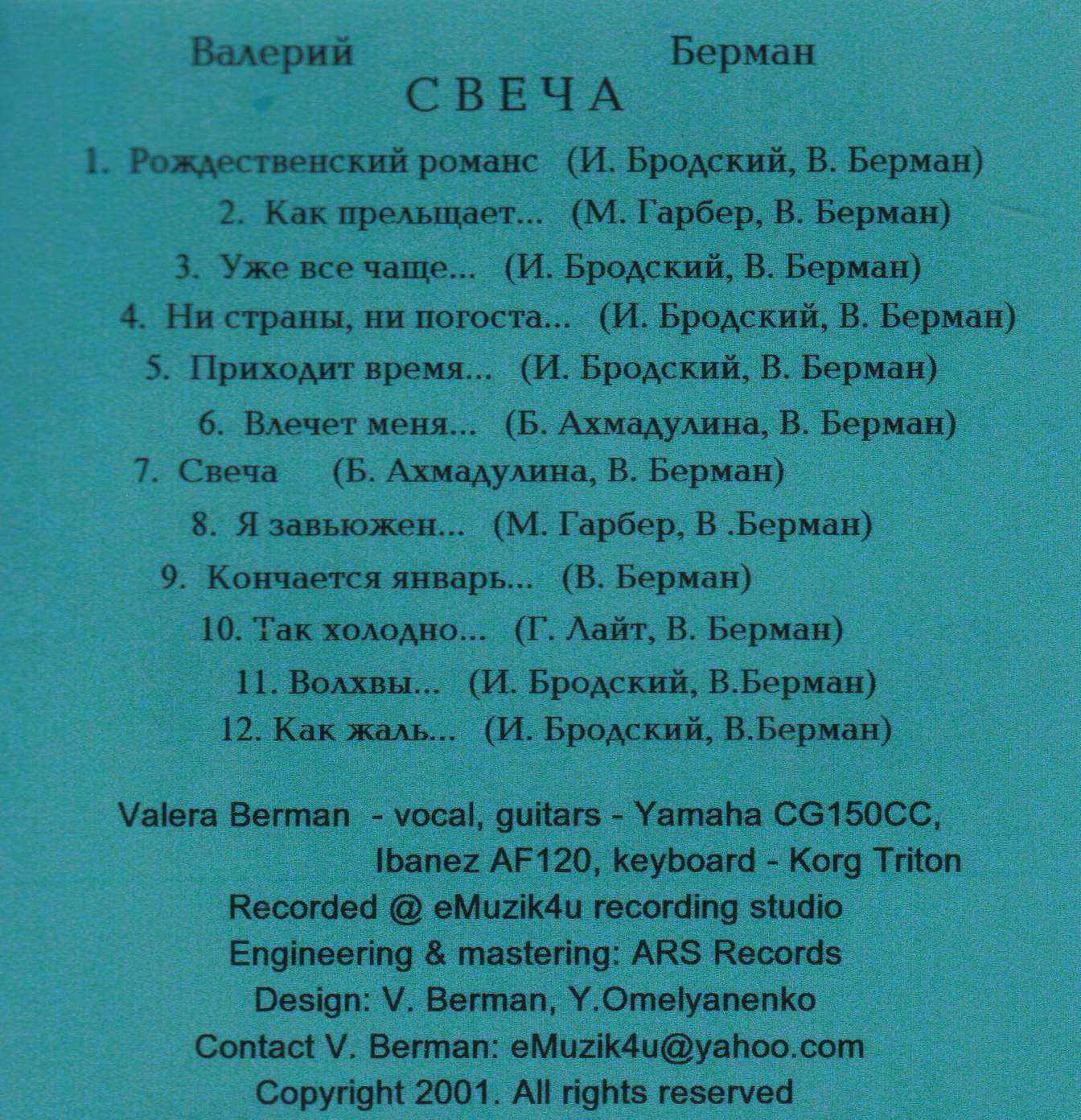 List of songs for my CD "The Candle"